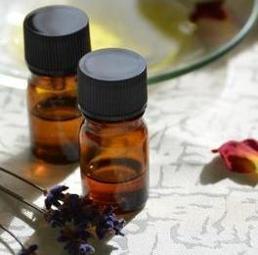 Pricing
Therapeutic Massage
90 minutes: $130.00
120 minutes: $160.00
Prices include G.S.T.
Initial visits require 90 minutes.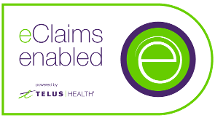 Many employee benefit programs will reimburse you for some or all of your massage treatments. All plans are different, so please check with your benefit provider about the details of your plan's coverage.
Payment (cash, cheque or e-transfer) is required at the time of service.
Direct billing is available for most extended health plans.
Cancellation and Late Policy
Your appointment time is reserved especially for you. Please provide at least 48 hours notice if you need to reschedule or cancel a treatment.
There are no fees for appointment cancellation for any reason relating to illness or COVID-19 exposure.
The cancellation fee for less than 48 hours notice is $50; no-shows or less than 24 hours notice are charged the full cost of a 60 minute treatment.
Late arrivals receive what is remaining of the appointment time with a full charge fee.
Services
I will help guide you in which treatment areas and approach is the right fit for you, based on your goals for treatment and your current issues. All treatments are personalized to you and often include aromatherapy, myofascial cupping and personalized homecare suggestions to help you maintain and optimize your results. I am committed to providing each of my clients with the best possible treatment without any add-on charges for advanced techniques.

Injury Treatment
Are you suffering from a recent injury or do you have an old injury that still causes problems for you? A deep tissue, remedial massage can help to soften adhesions or scar tissue, improve circulation to damaged tissue and facilitate the return of normal health and function. I am certified in advanced injury treatment for all areas of the body. Massage also works great with other modalities to help optimize your results and I have a professional relationship with other health professionals that I can recommend to you, based on your specific issue.
Deep Tissue Massage
Are you a weekend warrior? Are you looking for a massage therapist that can find those trouble areas and really get in there to release the knots? I have specific training and experience with deep tissue massage and assisted stretching to help soften adhesions or scar tissue, improve circulation and improve flexibility and function.

Intra-Oral Treatment
If you are experiencing tightness, pain or you have trouble opening your mouth as wide as you should, an intra-oral treatment can be extremely helpful. Issues with tight jaw muscles can sometimes be less obvious, but are often a significant contributing factor to chronic headaches and co-factor to whiplash. I have training in advanced intra-oral treatment using gentle, but amazingly effective techniques.

Relaxation Massage
Are you dealing with stress? Do you want help relaxing? Don't underestimate the benefits of a relaxation massage! Massage for relaxation will help your body to switch from 'fight and flight' mode to 'rest and digest mode'. Studies have shown measurable decreases in stress hormones and also blood pressure following massage. A relaxation massage can help you let go of stress and tension from your busy life.